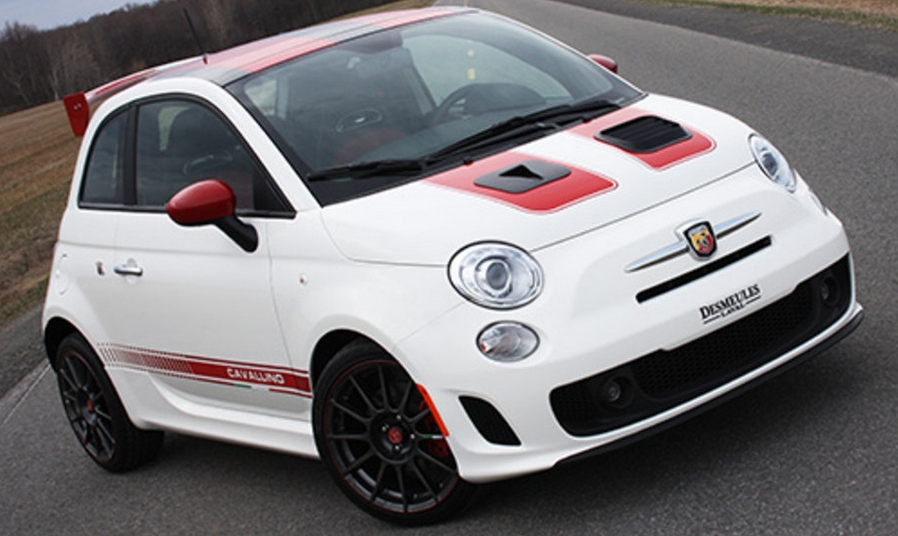 Cavallino Launch Edition Crate Package for FIAT 500T Abarth
Cavallino Cars introduces the CAVALLINO Launch Edition, a Limited Edition series with only 100 cars to be dealer built and offered through a network of Exclusive Cavallino Fiat dealers across North America.
Painted Satin Black hood port extractor to relieve heat and under hood pressure at high speeds.
Painted Satin Black Intake Naca Duct Hood Port, to let cold air rush to the engine compartment contributing to lowering the engine operation temperature.
Functional Racing Rear Composite Spoiler with CNC Aluminum Mounts and color contrasting Side Blades.
Cavallino Door and Rear Badging.
Authenticity Dash plaque and Certificate.
Optional Content
Dual Rally Stripes streaking over the hood, roof and rear hatch.
Functional Front Splitter to enhance down force and improve frontal airflow.
Front Air Dam port to replace the central grill with a larger opening to help the intercooler breathe more efficiently and to embrace a pair of high power LED day time running lights.
Interior courtesy light package, including foot well, door, and rear cargo lighting.
Custom Cavallino Floor Mats along with Custom Cavallino Door Sills.